OFFSHORE & INLAND SERVICES

• Drilling Support
• Construction Support
• Maintenance Support
• Production Support
• Plug and Abandon Support

• Equipment Transportation
• Cargo Transportation
• Personnel Transportation
• Fuel, Water and Bulk Delivery
• Platform Inspection Support

A letter from the General Manager, Sidney Forrestier
Freedom Marine Services operates a fleet of Offshore Supply Vessels (OSV) that service the oil and gas industry in the Gulf of Mexico. In addition to our company-owned vessels, we can provide other vessels to support oil and gas exploration, production and construction activities. We can provide access to offshore and inland vessels of all types and sizes. We eagerly await your call to provide your firm with the vessels needed to satisfy your project requirements.
Our inland and offshore vessel services include the transportation of drilling materials and delivering critical supplies and crews to both offshore drilling rigs and production platforms. In addition to transportation needs, our vessels provide construction support, maintenance support, installation support and the removal of offshore facilities from the Gulf of Mexico.
Our Freedom Marine fleet is managed from our Houma, Louisiana office. Our land-based staff of professionals have years of experience and manage the logistics for our Offshore Vessels with unmatched efficiency. Our personalized relationships between our management team, our vessels crew and our clients continue to set us apart from our competition. We take pride in our honest services provided at fair and competitive prices. We look forward to working with you to provide your company and team with the best Offshore Vessel Supply services available in the Gulf region.
When you need a vessel for your next project, try us out – you'll be glad you did!
Sincerely,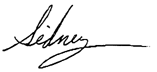 Call Freedom Marine Services Today: 985-872-9511 for a customized quote
Safety-minded, environmentally-conscious and highly qualified, our staff and vessel crew members are committed to meeting your production and/or exploration needs safely and cost-effectively.